Preferred Logistics Providers
Avenger Logistics

Avenger Logistics is one of North America's most dynamic and fastest growing transportation companies. We are more than simply a transportation resource for our customers – we are truly strategic partners, serving a key role in the success of their supply chains.
Contact: Francesca Gearinger
Email: dadeauctions@avengerlogistics.com
Phone:: 423-405-1869
---
Polaris Logistics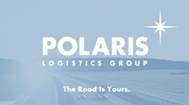 With offices in Ohio, Utah, California, Texas and Louisiana, Polaris Logistics Group is well-positioned to serve your freight needs, from dry van and flatbed to temperature-controlled and intermodal. Since its founding in 2013, the Polaris philosophy has always been to create exceptional value for customers. That means that not only does Polaris Logistics Group seek out the most cost-effective supply chain solutions, but they also do so with integrity and honesty.
Contact: Rob Kowalski
Email: rob.kowalski@polarislogistics.com
Phone:: 855-879-7186
---
Trailer Transit Inc.

Trailer Transit, Inc. is the premier tow away – power only transportation provider in North America, covering all forty-eight states and Canada. With over 30 years' experience in the tow away industry, we provide trailer transport solutions for a wide variety of clients – big and small – in many different industries.
Contact: Pat DaVaney
Email: davp@trailertransit.com
Phone:: 219-926-2111- Ext. 230
---